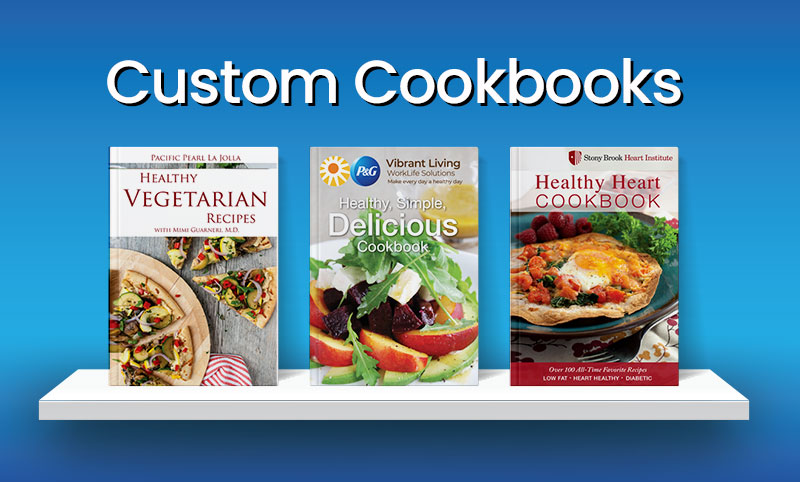 Branded Custom Cookbooks From Baldwin Publishing
Perfect for
Employee Gifts

●

February Heart Month

●

Physician Marketing
This ready-to-customize vegetarian cookbook will be your best giveaway of the year. We filled the cookbook with delicious recipes and photos for a plant-based  diet.
Healthy cookbook giveaways keep your brand visible in kitchens throughout your community. That's because people keep cookbooks. The easy-to-cook recipes guarantee your brand will be seen over and over again.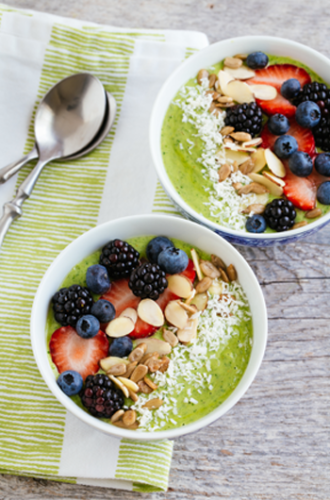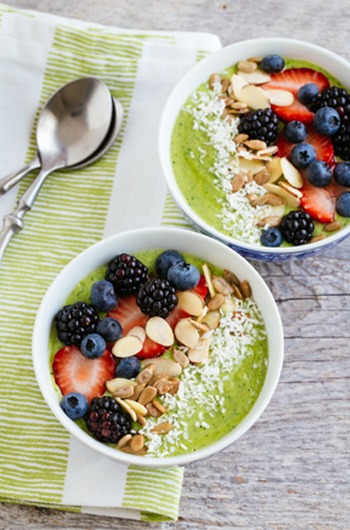 Green Smoothie Bowl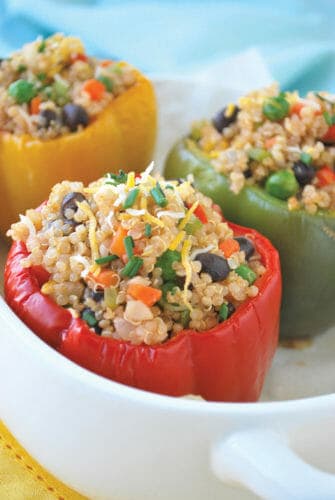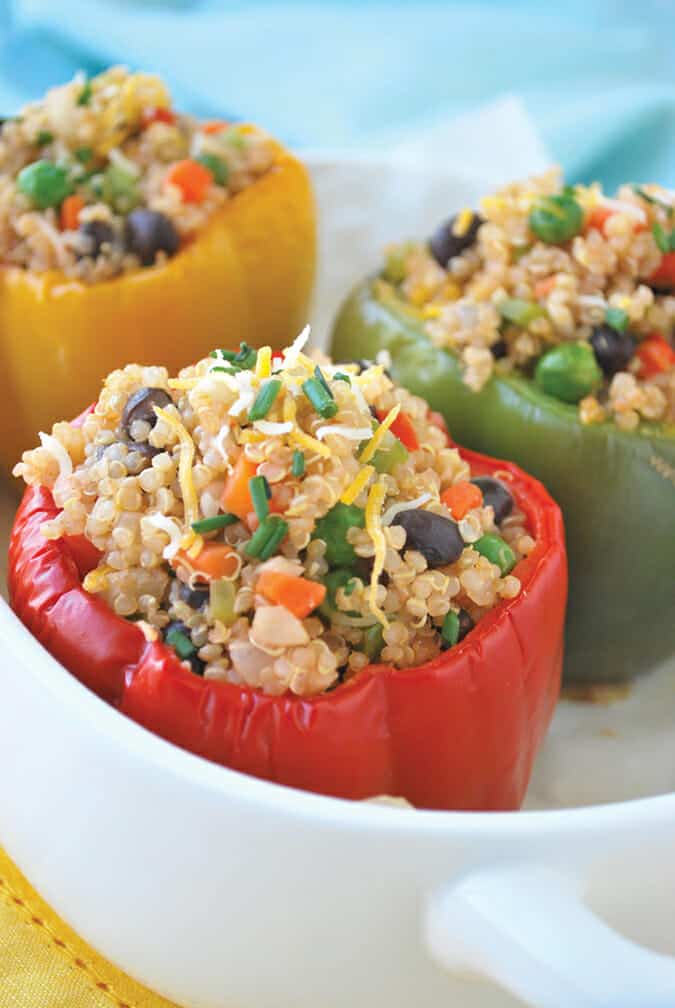 Quinoa Stuffed Peppers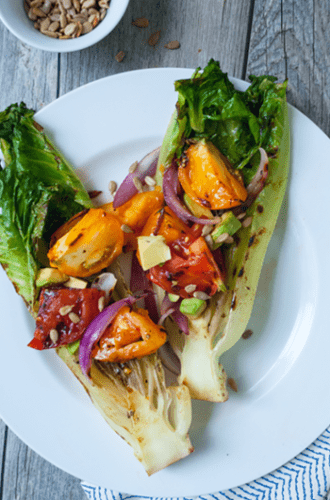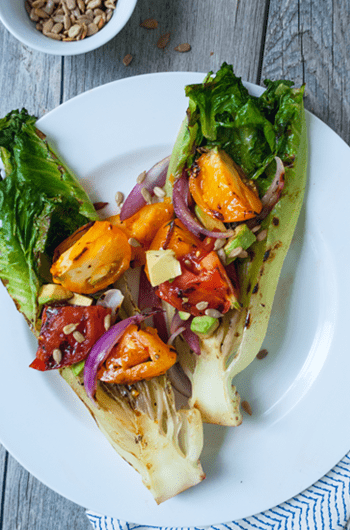 Grilled Romaine and Tomato Salad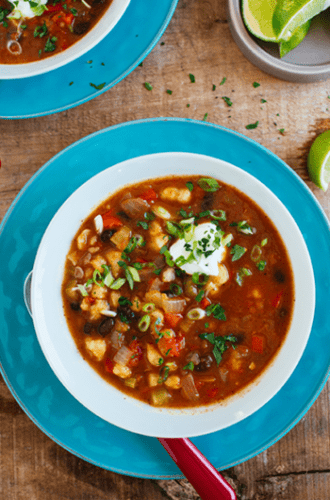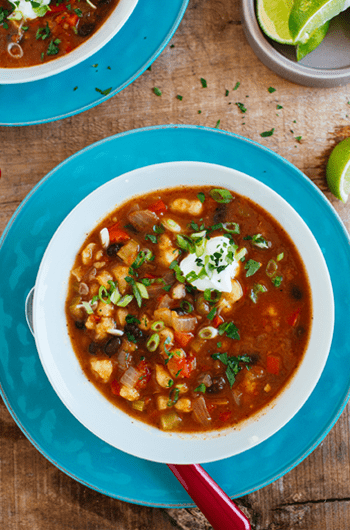 Black Bean and Hominy Chili
This cookbook is beautifully designed with full-color recipe photos
Get started today! Your books will be delivered in just a few weeks. Help your employees, your patients and your community eat more vegetables and fruit each day – and less meat. And keep your brand in front of everyone who cooks the delicious vegetarian recipes in your cookbook.
Why a New York hospital ordered cookbooks
"The cookbook fit in perfectly with our educational and motivational dinner and panel discussion. It was used as a registration incentive. Guests enjoyed receiving the cookbook, and it made for lively dinner conversation since each dish was prepared from the 'Heart Health' cookbook!"
Director of Communications, Stony Brook Medicine