The August 2022 Health Days Calendar includes content for Kids Eat Right Month, National Immunization Awareness Month, National Breastfeeding Month & these important days…
Here are the important August health awareness days Baldwin Publishing includes in our "Celebrate Today!" Social Media Guide. Recognize these health observances on your blog, newsletter, website and social media to drive online traffic in Summer 2022. Baldwin writes topical articles for every health observance day, ready to customize for your hospital or health organization.
August 2022 Health Days Calendar
Annual eye exams are an important part of staying healthy, especially if you have diabetes. During National Eye Exam Month, Baldwin is sharing facts about the importance of yearly eye exams.
Many parents struggle to find ways to get their kids to eat healthier. In fact, the rate of childhood obesity has more than quadrupled since the 1970's. This month, Baldwin Publishing wrote a fun quiz sharing tips and tricks to encourage better eating habits.
Psoriasis Awareness Month
Psoriasis is the most common autoimmune disease in the United States. Symptoms of psoriasis can resemble more than 50 other conditions. This month, Baldwin Publishing offers insights on how to identify the different types of psoriasis.
National Immunization Awareness Month
With school just around the corner, it's important to make sure children have all of their vaccinations up to date before heading back into the classroom. For this health observance day, Baldwin offers a list of recommended childhood vaccines, along with the ages for scheduling these important shots.
National Breastfeeding Month
Many new moms are worried about getting back to their pre-pregnancy weight. However, breastfeeding mothers need to consume an additional 500 calories a day. For National Breastfeeding Month, Baldwin Publishing's article outlines healthy eating tips that breastfeeding mothers need to know.
National Farmers Market Week
Did you know that one cup of strawberries supplies more vitamin C than an orange? During National Farmer's Market Week, share fun facts about fresh fruits and vegetables with this article from Baldwin Publishing.
8/2 – Ice Cream Sandwich Day
Celebrate Ice Cream Sandwich Day with a Health eCooking® recipe for chocolate meringue ice cream sandwiches. Light. Sweet. Low calorie.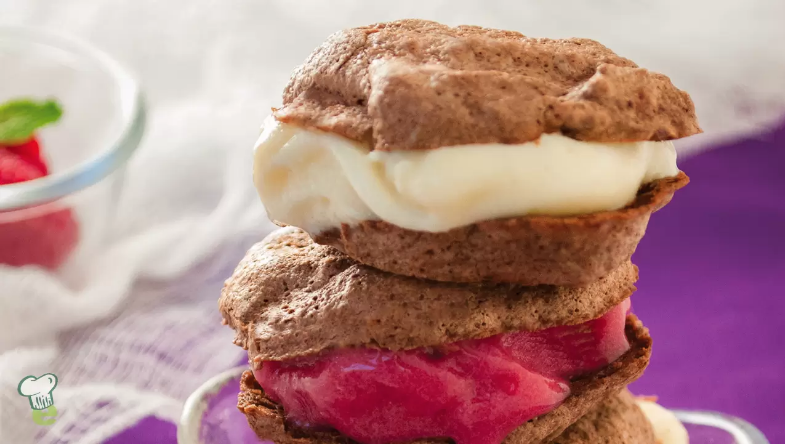 8/8 – International Cat Day
Owning a cat can decrease stress levels and even lower the risk of cardiovascular disease. For International Cat Day, Baldwin Publishing created a special holiday graphic.
8/15 – National Relaxation Day
We all need a day to relax! Our holiday graphic celebrates National Relaxation Day.
8/26 – International Dog Day
Man's best friend offers companionship and motivation for a daily walk. Celebrate dog lovers with a Baldwin Publishing graphic for this popular day on social media.