Boost Medicare enrollment and member retention with healthy cookbooks and healthy recipe calendars!
Our fresh Medicare marketing products deliver brand recognition, awareness and reach year-round!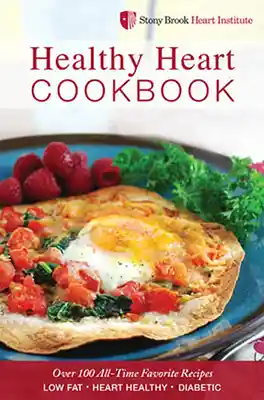 Healthy Recipe Cookbooks
Award-winning, how-to-cook recipes and videos in feature a professional chef cooking healthy recipes the whole family will enjoy!
Seniors use and keep cookbooks which makes them a valuable tool for Medicare health education and member loyalty programs.
Health eCooking recipes address all their dietary concerns including heart healthy, diabetes friendly, gluten-free diets.
Available in both print and digital cookbooks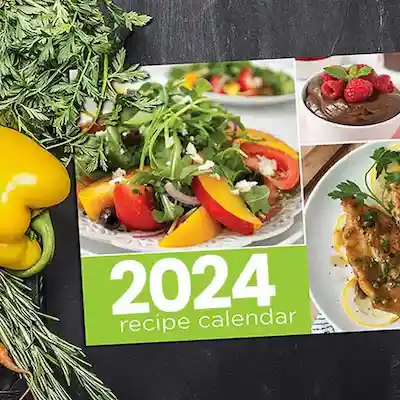 Healthy Recipe Calendars
Customized promotional calendars promote healthy eating and wellness in your community all year long.
12 delicious, chef-tested, healthy recipes for seasonal celebrations and holiday meals
12 beautiful, professional food photos
Chef-tested recipes from our state-of-the-art test kitchen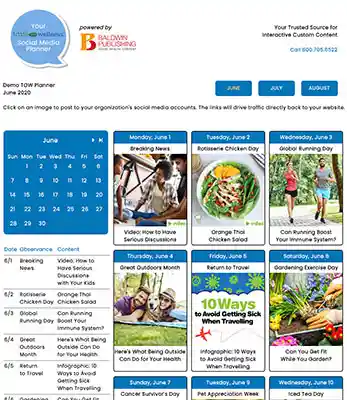 Social Media Guide
Busy social media marketers need fresh, quality social media content to post every day. That's why they depend on our Social Media Guide.
Social Media Calendar takes the guesswork out of when to post
Plug & Play, white labeled and easily customizable.
Beautiful and fully optimized images ready to post on Facebook, Instagram and Pinterest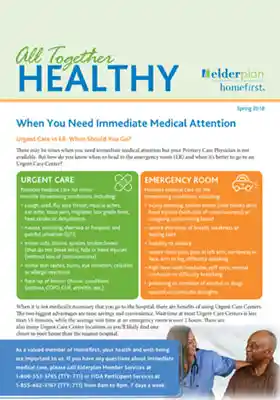 Medicare Member Newsletters
Healthy recipes, engaging articles and videos feature healthy versions of favorite fast foods to help you live your best life.
Delivers informative, engaging information in a fully customizable newsletter
Features brand logo and contact information
Available in print or digital
For Medicare member communication and compliance, you can order our print or direct mail products in English, Spanish, Russian and Chinese. Baldwin Publishing's Medicare marketing products are easy to distribute using our direct mail program.
Learn About Baldwin's Medicare Marketing Solutions And So Much More!
Call us at

800-705-6522

or complete this form.
Learn About Baldwin's
Medicare Marketing Solutions
And So Much More!
Call us at


800-705-6522

or
complete this form.