Health content that meets the highest standards for quality and accuracy
Health and Wellness Information from Medical Experts
Baldwin Publishing produces health and wellness information that is medically reviewed to meet the highest standards for medical content quality and accuracy. Our editors have processes in place for creating and reviewing all of our health information and healthy recipes. This includes an editorial policy that identifies the medical reviewer and requires every health article and healthy recipe to be based on current medical evidence. Baldwin Publishing works closely with a team of physicians, dietitians, medical experts and professional television chefs to ensure our health and wellness content is up to date, accurate and easy to read and understand.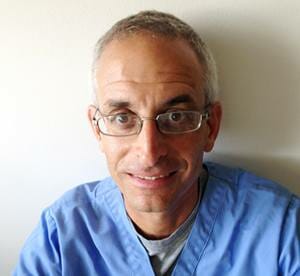 Perry Pitkow, MD
Chief Medical Reviewer
Dr. Perry Pitkow is a board-certified emergency medicine physician with more than 30 years of clinical experience. He is the lead medical reviewer for Baldwin Publishing's online health and wellness content, including articles and videos. Dr. Pitkow, a graduate of Pennsylvania State University, received his medical degree from Temple University School of Medicine. He completed a residency in family practice at West Jersey Hospital, where he was chief resident.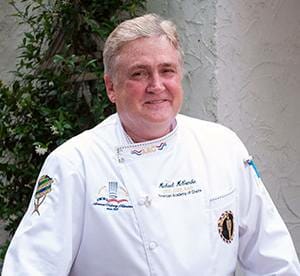 Mike McCombe, CEC, CCE
Certified Food Safety Director, Culinary Director
Mike McCombe is a Certified ServSafe instructor and is also certified in supervisory hospitality management. He is a graduate of the Culinary Institute of America. Chef McCombe is a member of the American Culinary Federation (ACF), an ACF Certified Executive Chef (CEC) and a Certified Culinary Educator (CCE). Currently, Mike serves as an Academic Mentor for the Culinary Institute of America and is an educator for the National Restaurant Association. Chef McCombe is also a Culinary Arts and Hospitality Instructor.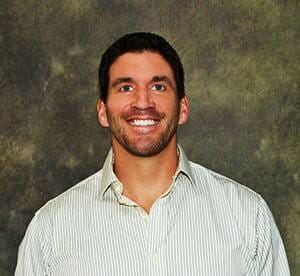 Andrew P. Overman, PT, DPT, MS, COMT, CSCS
Medical Fitness Reviewer
Physical therapist Andrew P. Overman is a certified strength and conditioning specialist and a Certified Orthopedic Manual Therapist. He is the chief reviewer for Baldwin Publishing's online fitness content, including health and wellness articles and workout videos. Andrew is a graduate of Columbia University, where he received his master's degree in physical therapy. He earned a doctorate in physical therapy from Temple University. His professional specialties include sports rehabilitation, orthopedics and geriatrics. He has extensive experience working with high school, college, professional and Olympic-level athletes.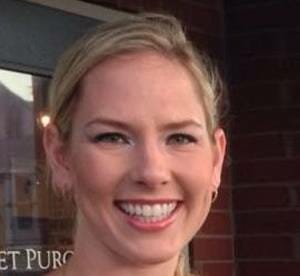 Christina D. Wright, RD, LDN
Nutrition Editor
Registered dietitian Christina D. Wright, RD, LDN, reviews healthy recipes for Baldwin Publishing's Heart Healthy, Diabetes and Bariatric recipe and video collections. She is a graduate of James Madison University with a bachelor's degree in Dietetics and a Master's in Business Administration from Texas Woman's University. She completed her dietetic internship at Presbyterian Hospital of Dallas. Christina Wright develops healthy eating guidelines for cardiac, diabetes and weight loss programs across the country.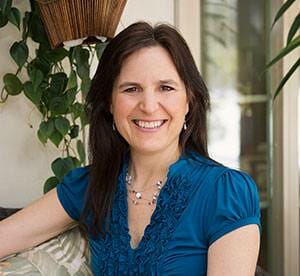 Jane Schwartz, RD
Nutrition Editor & Video Host
Registered dietitian Jane Schwartz reviews nutrition information, recipes and weight-loss nutrition articles and videos for Baldwin Publishing. Schwartz is a graduate of Cornell University with a bachelor's degree in nutrition. She completed her dietetic internship at Oregon Sciences Health University in Portland. Jane consults for pharmaceutical companies and fitness companies, and is a hospital outpatient dietitian. She lectures on nutrition topics and leads cooking classes.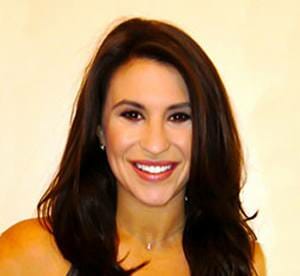 Nora Minno, RD
Registered Dietitian
Registered dietitian Nora Minno is certified as a personal trainer and a dietitian. She reviews clinical information for Baldwin Publishing's collection of nutrition articles and videos. Minno received a bachelor's degree in nutritional sciences at the University of Arizona. She completed her dietetic internship at the State University of New York, Stony Brook, where she was awarded the highest honor of Director's Award for her work in clinical and community nutrition.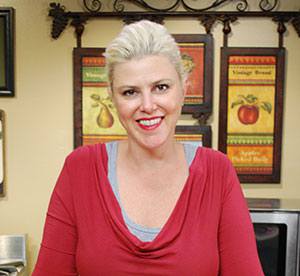 Danni Bleil
TV Chef & Food Stylist
Food Network Chopped contestant Danni Bleil has years of culinary experience on and off the camera. As a chef and food stylist, Danni created delicious dishes on the CBS Morning Show, Fox & Friends and Regis & Kelly. As Baldwin Publishing's test kitchen chef, Danni perfected techniques for making healthy food delicious. She is currently the co-owner of Polpo Pizza Company in Sarasota, FL, a mobile catering food truck delivering wood-fired oven pizza across Florida's west coast.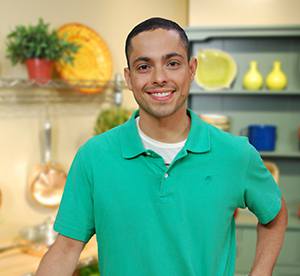 Yvan Lemoine
Chef & Next Food Network Star
Born and raised in Venezuela, Yvan Lemoine was a recent runner-up on Food Network's Next Food Network Star. He has worked at elite New York restaurants with well-known chefs, including Jacques Torres and Rocco DiSpirito. He is Chef de Cuisine at New York City's Dream Downtown hotel, Bodega Negra. He is also the author of FoodFest 365!: The Officially Fun Food Holiday Cookbook. Yvan develops healthy recipes and demonstrates how to cook recipes in English and Spanish on Health eCooking videos.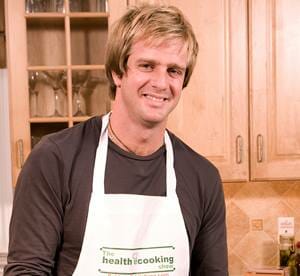 Lucas Manteca
TV Chef, Organic Farmer
Born and raised in Argentina, critically acclaimed restaurant owner Lucas Manteca is the renowned "Surfer Chef" on Food Network's Chopped. He also appeared on Diners, Drive-Ins and Dives. He is the owner of The Red Store restaurant and co-owner of Fincas Del Mar "Farms By The Sea," a sustainable organic farm in New Jersey. Lucas was a 2014 James Beard Foundation nominee, and his restaurant was named one of the 2012 "Best of the Shore" in the Philadelphia Inquirer. Lucas brings world-class culinary experience to Baldwin Publishing cooking videos.