Health content strategy solutions that make your job easier
Our robust content solutions give you the content and strategic tools you need to connect with your audience.
Whether you are looking for turn-key content solutions or want more control over how your content is shared with your audience, Baldwin Publishing has delivery and content strategy solutions to make your marketing strategy easier.
Our health content strategy solutions help you seamlessly execute your content marketing plan through a variety of solutions.
Our popular health days calendar gives you interactive content for health awareness and social observance days.
Custom email newsletters and content discovery widgets are automated marketing tools designed to drive traffic to your site and keep visitors engaged.
Our lead generation products collect data and build relationships with web visitors.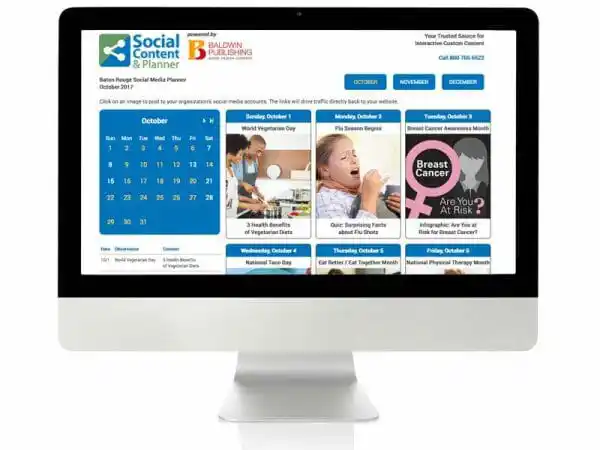 Health Days Calendar
A robust social media content strategy solution that puts timely health content at your fingertips, ready to customize and post to social sites.
Articles, infographics, quizzes, recipes, images and video content for popular health observance and awareness days
Rolling 3-month calendar includes posting dates, hashtags and all the social media content you need to post
Posts are fully customizable and ready to share on Facebook, Instagram and Twitter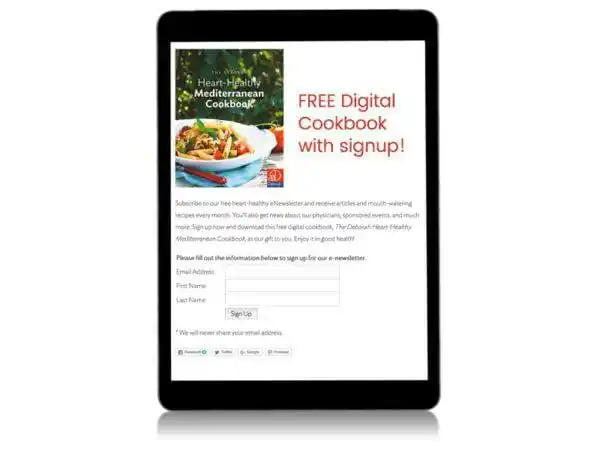 Lead Generation Cookbooks & Wellness Guides
Our custom lead generation tools attract and convert web visitors, so they become customers or patients.
Digital cookbooks generate thousands of email sign-ups
Downloadable wellness guides increases lead generation
Custom ads on hosted microsites drive traffic to your key web pages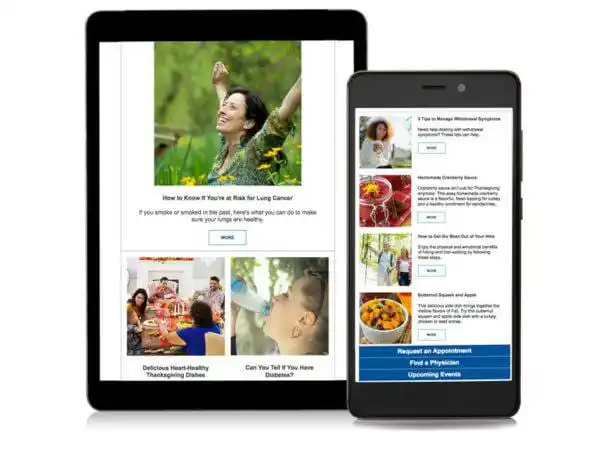 Newsletters
Digital e-newsletters continually put fresh content in front of your audience and drive traffic to your website.
We do all the work – content development, design, deployment and tracking
Option to include client-generated custom content
Engaging subject lines and timely content grab readers' attention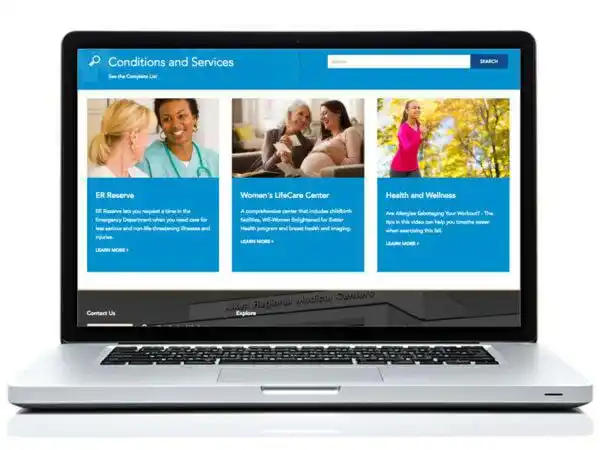 Content Discovery Widgets
Automated content discovery widgets update your web pages every day with new images and fresh articles.
Widgets display enticing recipes and health tips to drive traffic to key web pages
Featured content is updated daily for a fresh look
Fully automated daily content solution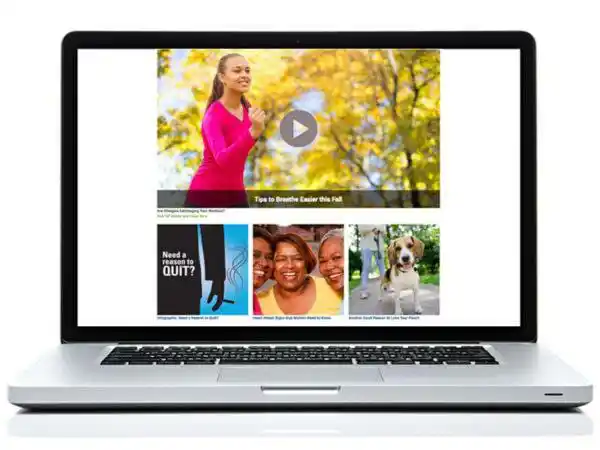 Content Delivery Solutions
Our content delivery options are seamless, flexible and customizable.
Hosted ADA compliant microsites – Feature turn-key web integration and a user-friendly experience. This popular health content solution requires just a single line of code on your site.
Pick-n-post portals – Need content for your blog or prefer to update your own website? This is the perfect instant content delivery solution for you.
API – Our advanced API provides you with large volumes of content for seamless integration into apps and websites.
Learn More About Baldwin's Healthy Recipes,
Wellness Articles and Video Content
Call us at

800-705-6522

or complete this form.
Learn More about
Baldwin's Healthy Recipes,
Wellness Articles and
Video Content
Call us at


800-705-6522

or
complete this form.