Every day is easy to celebrate when you have 300+ days of health awareness content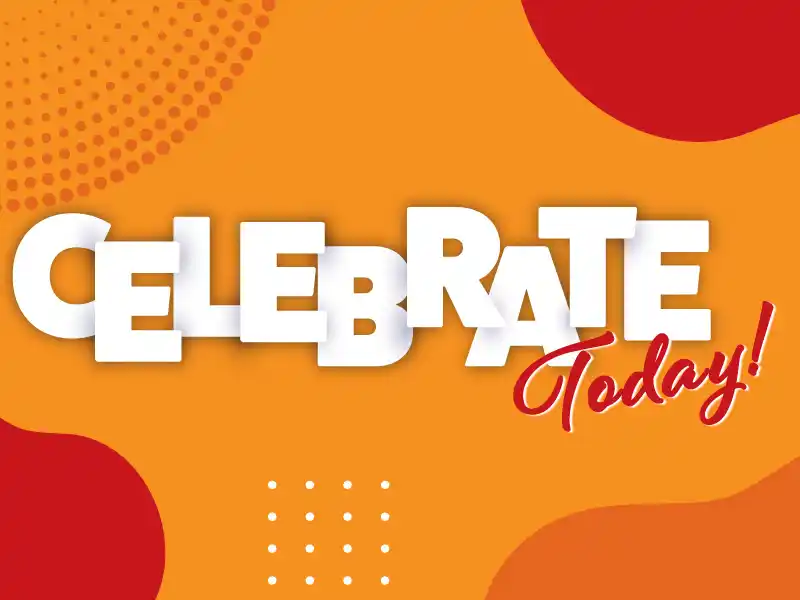 Celebrate good health and share trending health content every day under your brand.
Baldwin Publishing's Health Days Calendar is loaded with all the content you need to post today and every day on Facebook, Instagram, LinkedIn and more.
We give you premium health content for every health observance, national awareness day and trending health news event.
You can customize each post to promote your staff and highlight your services.
Try our health awareness content package. You'll receive new, timely health content every month plus a month-by-month posting guide for all of your social media platforms.
Here's What Health Brands Will Celebrate in October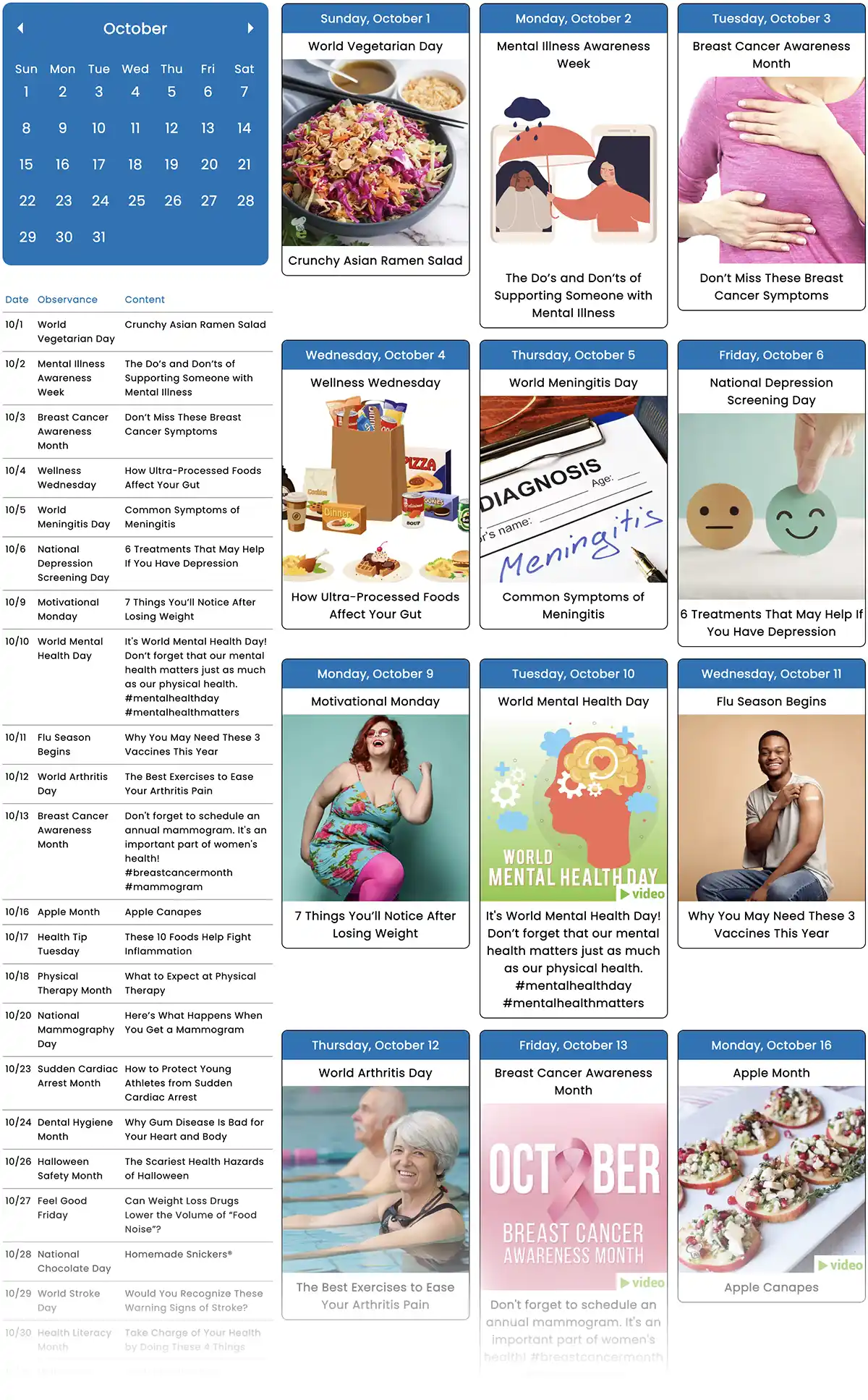 Get These Articles and Get More Social
Articles, recipes, videos, infographics & quizzes

Medically-reviewed health content

Easy to customize and share
Optimized and engaging images

Compelling and trending hashtags

An automated tool so you can post in seconds
Articles, recipes, videos, infographics & quizzes

Medically-reviewed health content

Easy to customize and share

Optimized and engaging images

Compelling and trending hashtags

An automated tool so you can post in seconds