The December 2022 Health Days Calendar includes content for Safe Toys and Gifts Month, Impaired Driving Prevention Month, Crohn's and Colitis Awareness Week & these important days…
Here are the important December health awareness days Baldwin Publishing includes in our "Celebrate Today!" Social Media Guide. Recognize these health observances on your blog, newsletter, website and social media to drive engagement and online traffic in December 2022. Baldwin writes topical articles for every health observance day. Customize each article for your hospital or health organization.
Safe Toys and Gifts Month
Help your community de-stress this holiday season. For Safe Toys and Gifts Month, share Baldwin's article on 5 tips to take the stress out of gift giving.
Impaired Driving Prevention Month
Keep your community and your roads safe this holiday. For Impaired Driving Prevention Month, Baldwin writers share tips on what substances to avoid before getting behind the wheel.
Heart Healthy Holidays
This time of year, we're often too busy celebrating to think about our health. Share Baldwin's article on how to practice heart healthy living throughout all the holiday festivities.
Holiday Back Pain
Traveling long distances, lugging Christmas trees and climbing ladders to decorate can all lead to back pain. Help your community avoid this holiday hassle with Baldwin's tips to keep your back pain free this December.
Winter Illnesses
Winter illnesses like colds, the flu and COVID-19 can all lead to bronchitis. Share Baldwin's article on ways to avoid getting bronchitis this winter, and what to do if you think you have it.
Week Observances
Dec. 1—7: Crohn's and Colitis Awareness Week
For Crohn's and Colitis Awareness Week, Baldwin writers discuss the symptoms of ulcerative colitis and Crohn's disease, and how to determine if it's time to see a doctor for diagnosis and treatment.
Dec. 6—12: Influenza Vaccination Week
It's not too late to get a flu shot! For Influenza Vaccination Week, use Baldwin's article to remind your community that a flu shot can keep them protected between December and March, when the most people catch it.
Dec. 18—26: Hanukkah
Celebrate Hanukkah with your community by sharing Baldwin's customizable graphic on your social media page.
Dec. 26—Jan. 1: Kwanzaa
Pay tribute to the African Americans in your community with Baldwin's ready-made graphic for Kwanzaa that can be branded for your organization.
Day Observances
Dec 4: National Cookie Day
There's nothing like the taste of freshly baked cookies at Christmastime. For National Cookie Day, share Baldwin's 8 tips for making healthier cookies.
Dec. 5: National Comfort Food Day
Our lasagna recipe substitutes high-fat meat and cheese for deliciously seasonal butternut squash and cream sauce. This heart healthy recipe from Baldwin's Health eCooking® library will bring a smile to your face and warmth to your belly on National Comfort Food Day.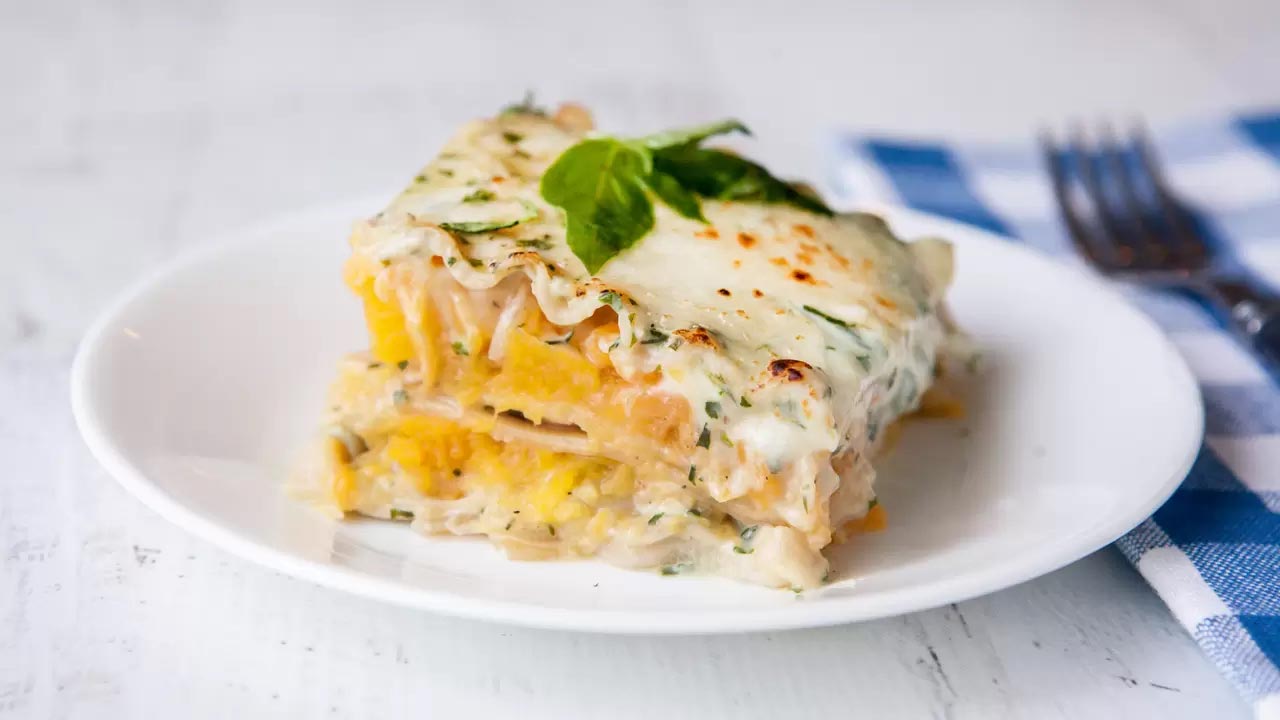 Dec. 21: First Day of Winter
Celebrate the Winter Solstice with Baldwin's recipe for Beef and Sweet Potato Stew. Accented with the deep flavors of coffee and chocolate, this sirloin tip beef stew is a hearty dinner for a cold winter's night. Share this gluten free recipe from Baldwin's Health eCooking® library that's ready to eat in less than an hour.
Dec. 25: Christmas
Wish your community a Merry Christmas with a customizable graphic made by Baldwin's designers.
Dec. 31: New Year's Health Resolution
With the new year around the corner, it's the perfect time to make a resolution that benefits your health – like giving up smoking. This month Baldwin offers some tips and tricks for your community on how to create a successful quit plan.