The July 2022 Health Days Calendar includes content for UV Safety Month, Minority Mental Health Month, World Hepatitis Day & these important days…
Here are the important July health awareness days Baldwin Publishing includes in our "Celebrate Today!" Social Media Guide. Recognize these health observances on your blog, newsletter, website and social media to drive online traffic during Summer 2022. Baldwin writes topical articles for every health observance day, ready to customize for your hospital or health organization.
July 2022 Health Days Calendar
Sparklers account for a high percentage of the injuries, emergency room visits and fires that occur due to all type of fireworks each year. Sparklers cause more than half of fireworks injuries to children under age 5. This month, Baldwin Publishing has an article for fireworks safety outlining safe practices for home fireworks and the importance of keeping kids away from even small pyrotechnics.
It probably comes as no surprise that sunscreen helps protect you against developing skin cancer. But do you know what kind of other damage the sun does to your skin? Baldwin Publishing's article for UV Safety Month discusses the importance of sun protection and the consequences of prolonged sun exposure.
For Ice Cream Month, Baldwin Publishing has a video sharing what's good—and not so good—about ice cream and how you can incorporate this sweet treat into a healthy eating plan.
National Blackberry Month
Here's a scrumptious blackberry dessert from the Health eCooking ® kitchen that delivers all the warming flavors of an old-fashioned crisp without the butter-laden calories. Fiber-rich berries, whole-wheat flour and oats make this dessert a healthy treat.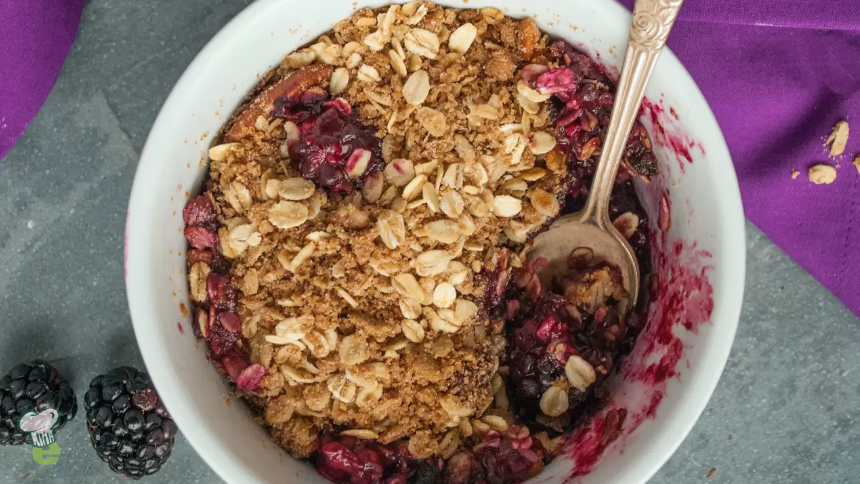 Minority Mental Health Month
It may be too early to know exactly what the effect of the pandemic has been on the mental health of kids and teens. But it appears that those who may be struggling the most are racial and ethnic minorities and kids living in lower socioeconomic neighborhoods. This month, Baldwin Publishing's article shares signs of mental health difficulties to look out for in children of varying ages.
Park and Recreation Month
Parks are the perfect place to get in a full body workout without boredom setting in—no gym fees required! For Park and Recreation Month, Baldwin Publishing has great workout ideas that you can do in your local park to get your heart rate going and muscles pumping.
7/3 – Stay Out of the Sun Day
Protecting your skin from the sun is so important, as is remembering to limit sun exposure to prevent any long-term effects of the sun. Baldwin Publishing has a great infographic to share with your audience on social media to celebrate Stay out of the Sun Day.
7/24 – National Parents Day
Moms and Dads have their work cut out for them with school out, vacations to plan and life to manage! Take some time to celebrate the parents in your community on National Parents Day with graphics to share on social media from Baldwin Publishing.
7/28 – World Hepatitis Day
It is estimated that 3½ to 5 million people have been exposed to the hepatitis C virus. The good news is that finding out if you have hepatitis C is as easy as getting a quick blood test. For World Hepatitis Day, Baldwin Publishing has an article outlining why it's worth getting screened.
Avocado spread is a healthy alternative to high-fat mayonnaise in this healthy wrap. With just a few ingredients, you can make healthy, portable snacks like these Chicken Avocado Wraps from the Health eCooking® kitchen that are great to pack in a picnic cooler or backpack.