The June 2022 Health Days Calendar includes content for Men's Health Month, Alzheimer's and Brain Awareness Month, World Blood Donor Day & these important days…
Here are the important June health awareness days Baldwin Publishing includes in our "Celebrate Today!" Social Media Guide. Recognize these health observances on your blog, newsletter, website and social media to drive online traffic in June. Baldwin writes topical articles for every health observance day, ready to customize for your hospital or health organization.
June 2022 Health Days Calendar
Some people, especially men, tend to avoid the doctor's office unless they feel it's absolutely necessary. To help combat this and in honor of Men's Health Month, Baldwin Publishing highlights six things your doctor may say at appointments that can be lifesaving if heard early enough.
There are obvious and not-so-obvious tips that can go a long way toward keeping you and your family safer while you enjoy all that summer has to offer this year. For National Safety Month, Baldwin Publishing offers five safety tips for an active summer.
Popular actor Bruce Willis' family recently announced that he was stepping away from his acting career due to a health condition called aphasia. While many people were been saddened to hear the news, it also left them wondering what the condition is. Baldwin Publishing's article for Aphasia Awareness Month offers an overview about what aphasia is and how it affects a person and their loved ones.
Alzheimer's and Brain Awareness Month
Alzheimer's disease is the most common form of dementia, and almost two-thirds of Americans with the disease are women. For Alzheimer's and Brain Awareness Month, Baldwin Publishing provides a list of healthy steps that women can take to help prevent dementia as they grow older.
Migraine and Headache Awareness Month
Your head hurts—again. But do you know what type of headache it is? What may have caused it? And most importantly, how you ease the pain? Before you reach for the aspirin, acetaminophen or ibuprofen, take this quiz by Baldwin Publishing to pinpoint what type of headache you may have.
When you think of cataracts, you may think it's something that only affects older people's eyes. Although age is the biggest risk factor, Baldwin Publishing has an article discussing risk factors that make it more likely you'll develop cataracts, especially at a younger age.
6/5 – Cancer Survivor's Day
Surviving cancer is something that changes you and stirs up many emotions, both good and bad. To recognize Cancer Survivor's Day, Baldwin Publishing has an article about some of the more common ways your outlook may change once you are diagnosed with cancer.
6/10 – National Iced Tea Day
Cool and easy, this simple iced tea recipe has six ingredients that will give you just enough sweetness and a whole lot of refreshing flavor. Perfect for National Iced Tea Day, share this recipe on your website or social media!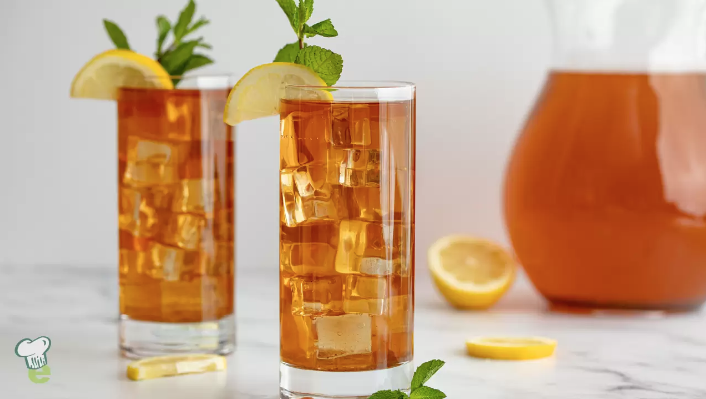 6/11 – Family Health and Fitness Day
Finding ways to incorporate exercise into everyday activities you do as a family is a great way to keep kids moving more. If you're looking for some inspiration to add more physical activity to family time, consider these fun fitness ideas that Baldwin Publishing has for Family Health and Fitness Day.
There are good reasons that a healthy man is a sexy man. A healthy body and mind gives you confidence, energy and an overall zest for life. For Men's Health Week, Baldwin Publishing has six seemingly non-sexy things that may be sexier than you think.
6/14 – World Blood Donor Day
Although an estimated 38% of the U.S. population is eligible to donate blood at any given time, less than 10% of those eligible actually donate, according to the American Red Cross. Many people don't give blood due to misconceptions about the risks involved or their eligibility to donate. Baldwin Publishing has an article outlining five common myths about donating blood.
6/17 – Eat Your Vegetables Day
There's nothing like coming home with a haul of summer vegetables from a local farmer's market, farm stand or grocery store! Need some ideas for what to do with that summer stash of veggies? Baldwin Publishing has great ideas for preparing veggies in healthy, delicious recipes that you can share with your audience online.