We invite you to share these chef-tested healthy recipes for popular food awareness days in May.
It's not easy to find new ways to engage followers on social media every day, but many people use social media for meal inspiration and recipe ideas. So why not share healthy recipes that coincide with popular May food awareness days?
HealtheCooks.com is Baldwin Publishing's new direct-to-consumer recipe website. It features more than 1,000 dietitian-approved recipes that encourage people to cook healthier while enjoying delicious meals.
The recipes on the HealtheCooks site are created to meet the needs of these diets:
HealtheCooks.com features recipes for every food awareness day in May 2023 and we invite you to share these recipes with your audiences to increase social media engagement. Hospitals and health organizations can engage followers by sharing tasty recipe ideas for Cinco de Mayo, Mother's Day, National Burger Day, and these May Food Awareness Days:
May 5: Cinco de Mayo – Fish Tacos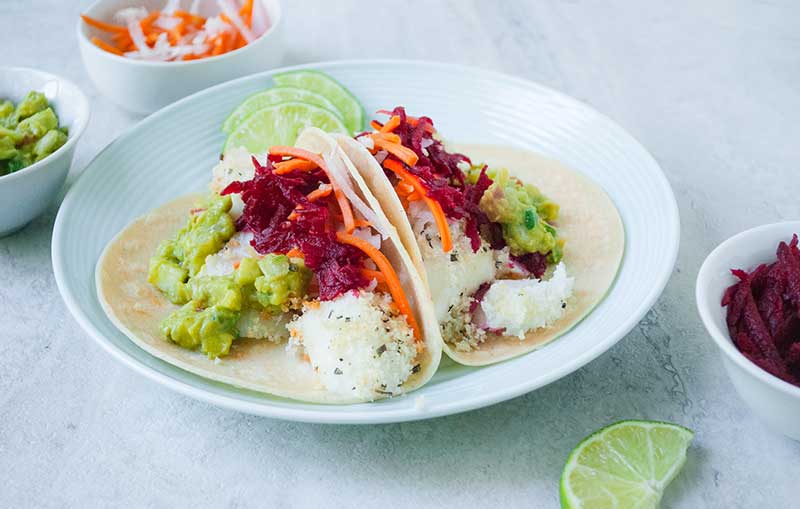 Celebrate Cinco de Mayo with your followers by sharing this recipe for Heart Healthy Fish Tacos. Packed with protein, these tacos are a colorful way to say Olé!
---
May 10: National Shrimp Day – Bang Bang Shrimp Salad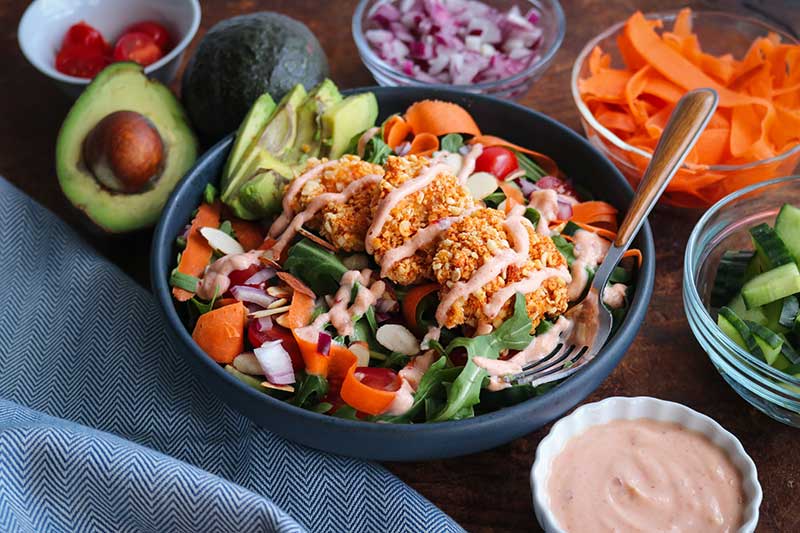 Inspire your community to make healthy salads for dinner by posting this recipe for Heart Healthy Bang Bang Shrimp Salad. Even die-hard meat eaters will want to dive into this gluten-free salad that's full of succulent shrimp and flavorful arugula.
---
May 14: Mother's Day – Lemon Raspberry Muffins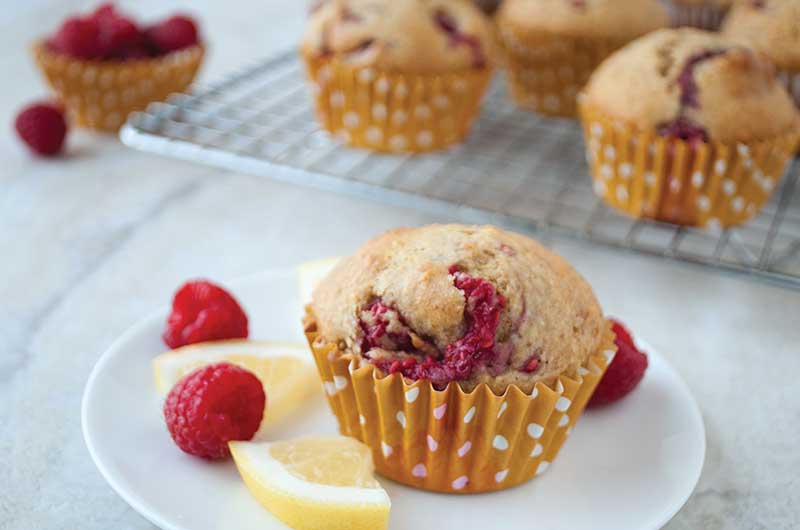 Encourage your followers to skip the crowded restaurants this Mother's Day and enjoy brunch at home with these Heart Healthy Lemon Raspberry Muffins. They're so deliciously sweet, mom will never know they're diabetic friendly!
---
May 15: National Chocolate Chip Day – Chocolate Chip Cookies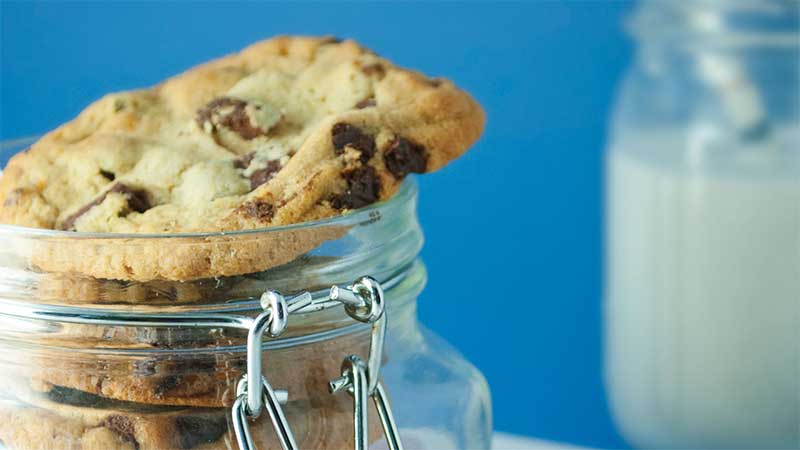 Of course there's a day devoted to American's favorite baking ingredient: chocolate chips! This Heart Healthy Chocolate Chip Cookies recipe has all the classic ingredients your followers will love, but at only 78 calories per serving, they'll enjoy each low calorie bite!
---
May 18: National Salad Month – Crunchy Asian Ramen Salad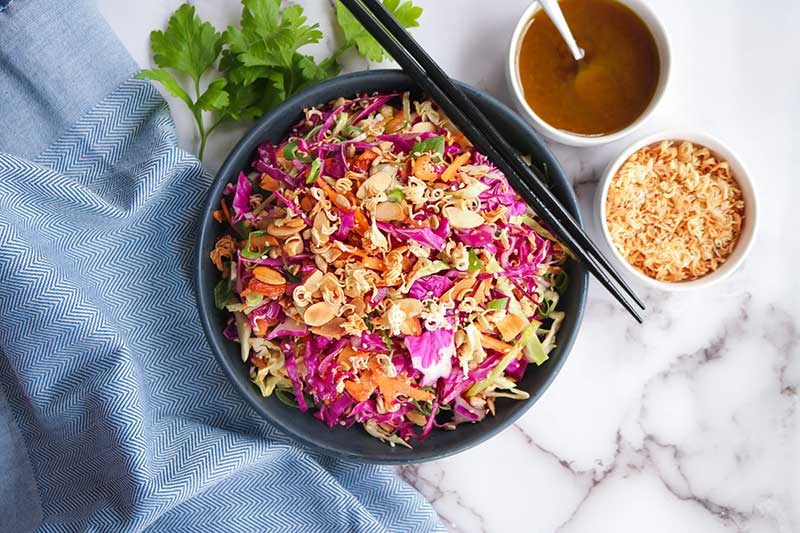 Pull that box of ramen noodles out of the pantry and turn it into a healthy salad! This Heart Healthy Crunchy Asian Ramen Salad is colorful, crisp, and oh so good for you! Tell your followers to make this beautiful salad for their next picnic.
---
May 21: World Baking Day – Banana Bread Cookies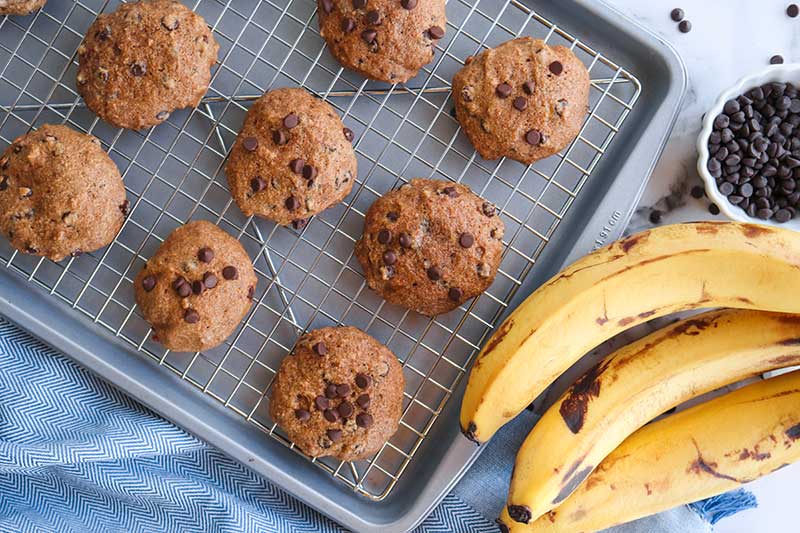 Baking another loaf of banana bread? It's time to change things up! Here's a new recipe to make with those overripe bananas: Gluten Free Banana Bread Cookies. With dark chocolate chips in the mix, this cookie will be the new favorite at home!
---
May 23: National Egg Month – Deviled Eggs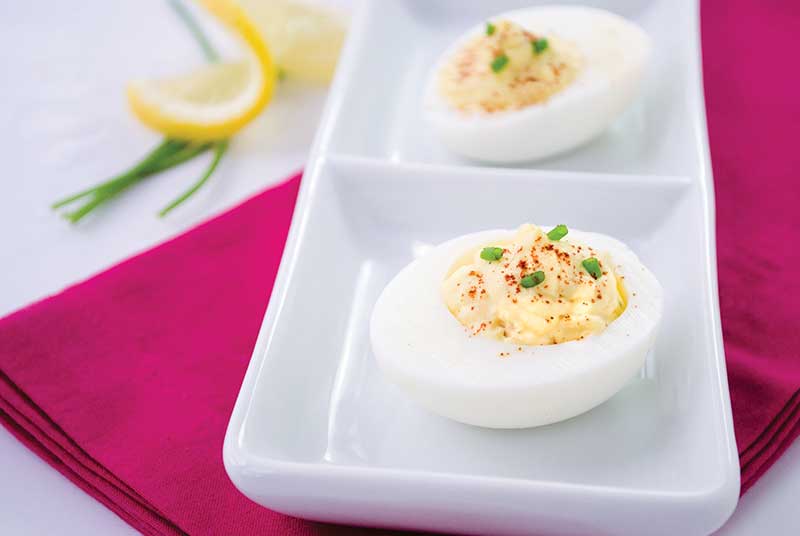 Are your followers searching for healthy summer appetizer recipes? Share this recipe for Gluten Free Deviled Eggs. Bikini clad followers will be happy to learn that two egg halves are just 78 calories.
---
May 25: National Barbecue Month – BBQ Pulled Pork Sliders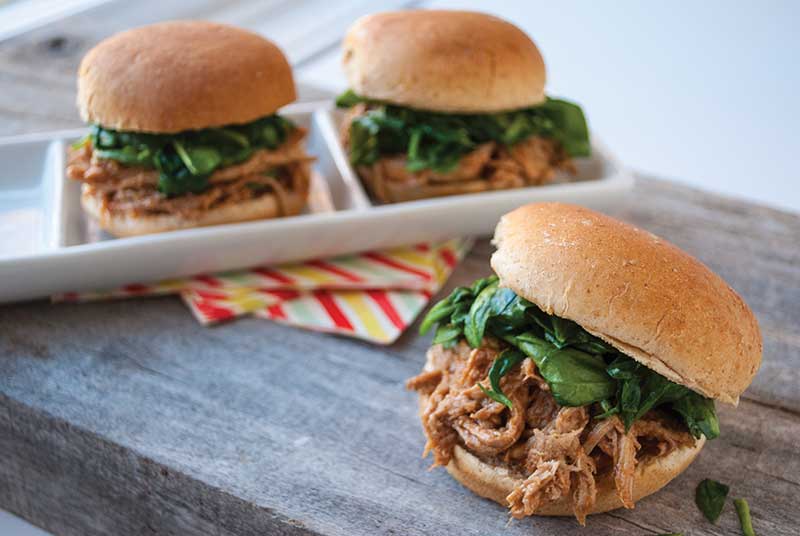 A barbecue isn't complete without a tray of our Heart Healthy BBQ Pulled Pork Sliders! Chopped spinach sautéed with garlic gives these sliders a flavor boost your social media followers will love.
---
May 28: National Burger Day – Dill Chicken Burgers with Bacon Broccoli Slaw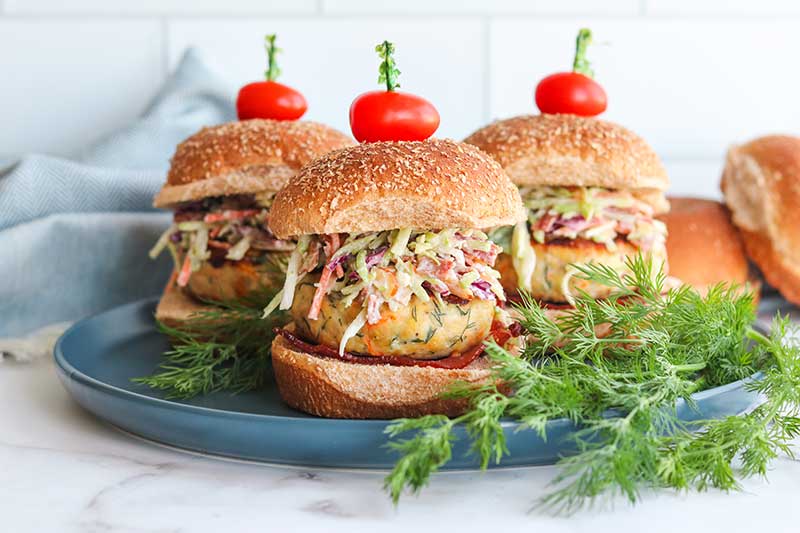 Chicken and pork lovers will unite when they taste this recipe for Heart Healthy Dill Chicken Burgers with Bacon Broccoli Slaw. These chicken burgers can be enjoyed rain or shine, as they can be cooked on the grill or on the stovetop.
---
All Baldwin recipes for May Food Awareness Days are developed in the Health eCooks™ Test Kitchen. The recipes are chef-tested and dietitian-approved, so you can share these recipes knowing you're encouraging a healthy lifestyle in your community.
Need more healthy recipes to share on social media? Click here.