How hospitals use wellness content
Health marketers license wellness content from Baldwin Publishing to fill hospital blogs, websites and social media pages.
Baldwin Publishing produces wellness articles, healthy recipes, digital videos, infographics, quizzes and images for hospital marketing. If you need content to fill your blog, increase social media likes or drive more web traffic through email, we produce and deliver wellness content to support your health marketing goals.
Baldwin's most popular content features daily wellness tips, healthy lifestyle hacks, Health eCooking® recipes, fitness videos and nutrition articles. For medical service line marketing, we also create health content for cardiac, cancer, diabetes, orthopedic, bariatric, behavioral health and other health services.
Our wellness content is white-labeled and easy to brand or customize. All health information we publish is based on current medical research and is certified by medical professionals.
This is how hospitals use wellness content from Baldwin Publishing:
A hospital blog needs new posts daily. But feeding a hungry blog takes a toll on your marketing team and eats up precious in-house resources. We can help. Baldwin Publishing produces wellness content you can easily download, customize and post to your blog.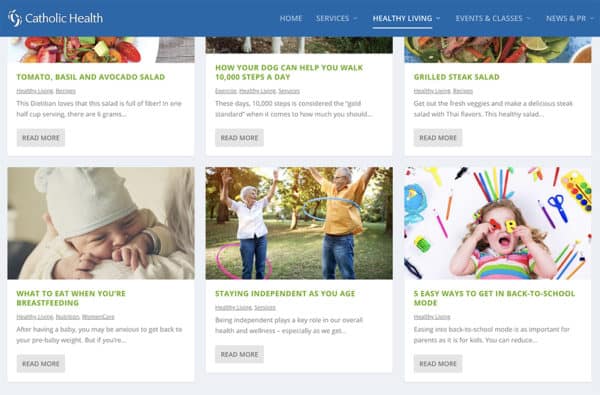 Now you can post to Facebook every day…or to other social media sites. Baldwin's social media package comes with a daily wellness article, recipe, quiz, infographic or video. And our social calendar shows you the best days to post content to generate the most shares.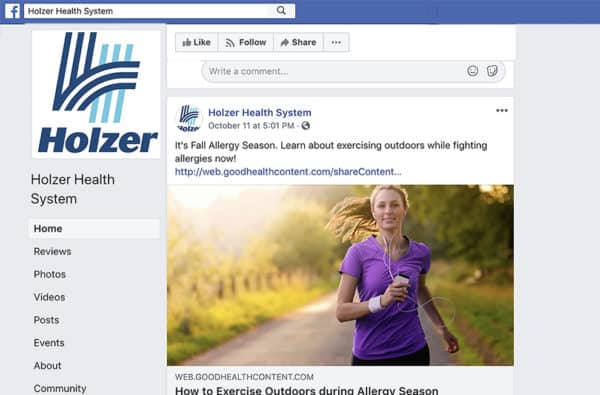 Fill your website with seasonal health content that inspires healthy living and keeps readers clicking. Baldwin Publishing loads your website with new health content every month. Each article, recipe, quiz, infographic and video is designed to promote your key medical services.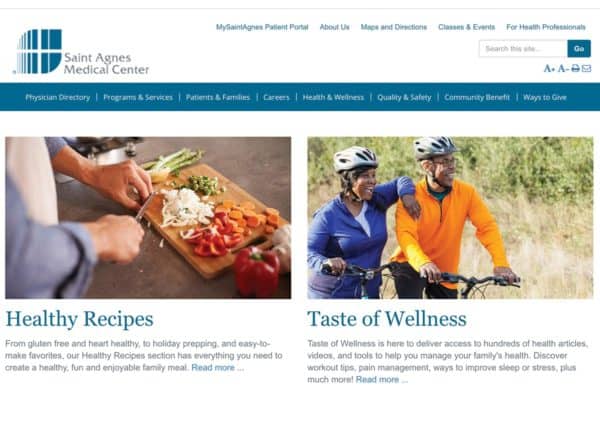 Enewsletters are the most effective outreach to connect with your community. Our digital newsletter solution builds hospital subscribers, delivers content to engaged readers and drives them to your website.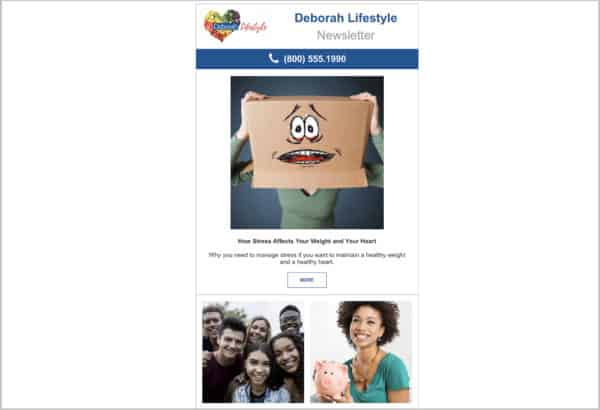 Let's Talk!
To learn more about Baldwin's healthy recipes and wellness content or to schedule a product demo, give us a call at 800-705-6522 or complete the form below.